Products
We offer wide range of plywood.
Please find the best product for your company needs.
List of products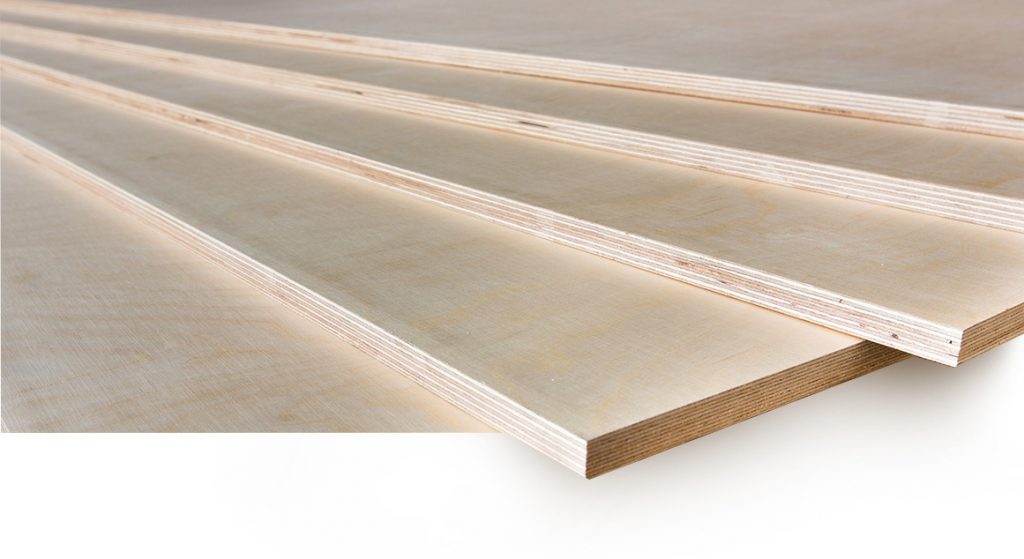 Interior Plywood
Offered plywood is manufactured from the highest quality birch wood veneers. The layers are glued together so that adjacent plies have their grain at right angles to each other for greater strength. Number of plies depends on plywood thickness, and is running perpendicular.
Birch veneer is glued with urea – formaldehyde adhesive resin KF – FE, formaldehyde emission meets requirements of the E1 class.
Panel sizes (mm)
1525×1525
1475×1475
2500×1250
2440×1220
Thicknesses (mm)
3, 4, 5, 6, 8, 9, 12, 15, 18, 21, 24, 27, 30
Grades
B – The highest quality plywood, sanded, with no discoloration and external defects, for painting
BB – High-quality plywood, sanded, with only minor trim and healthy knots, varnishing and painting
CP – The standard quality plywood, sanded, larger defects, corrected insertions, more defects than in the class BB
C – The lowest grade plywood, uncut, holes and knots
Determined above quality grades affects only exterior veneer and do not affect the strength parameters of the plywood.
Cut-to-size panels and machining available in accordance with the customers' requirements.
Applications
furniture industry (drawers, upholstered furniture construction elements)
platforms, floor
punches
gallantry, decorations
toys and many other
For indoor use.
Powrót