Products
We offer wide range of plywood.
Please find the best product for your company needs.
List of products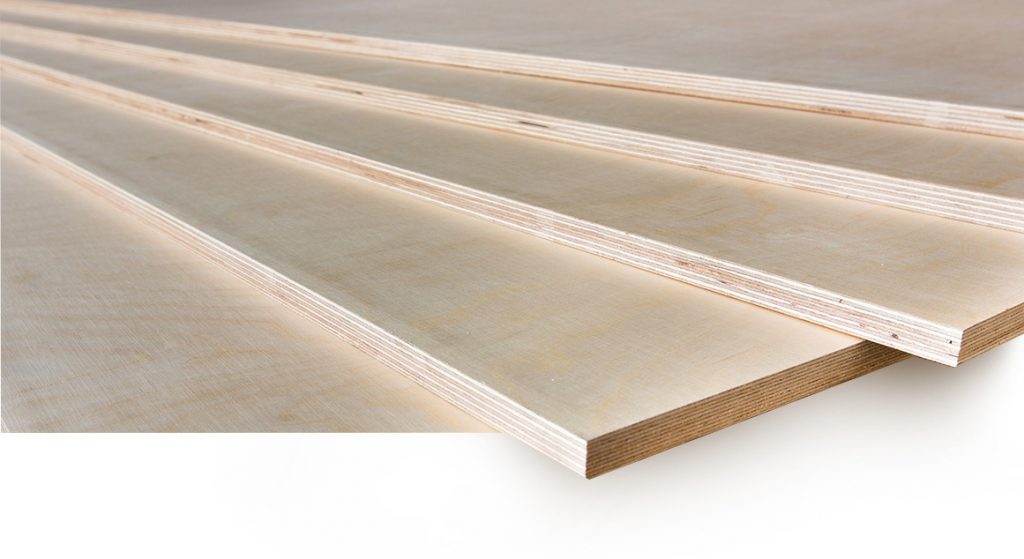 Poplar shuttering plywood
Poplar shuttering plywood is imported directly from the People's Republic of China from proven, licensed suppliers. Long-term cooperation with the same supplier guarantees the highest quality and attractive prices.
Poplar shuttering plywood consists of poplar wood veneers with arranged crosswise wood grains. It is characterized by low weight and an excellent alternative for the price of birch plywood.
Panel sizes (mm)
1250×2500, 1220×2440
Thicknesses (mm)
Thicknesses 21 mm is standard. For special request also available:
4, 6, 9, 12, 15, 24, 27 mm
Overlaying
Raw plywood in class C+/C
Plywood surface is covered with black (optional brown) phenolic film. Its density is 170gr/m2. The edges of the plywood are additionally secured with acrylic paint, which prevents the penetration of moisture.
Technical parameters
Density – 550 kg
Humidity – 8-12%
Application
Raw plywood is used mainly for packaging industry.
Poplar shuttering plywood is used mainly for: shuttering and during prefabricates production.
Powrót