Products
We offer wide range of plywood.
Please find the best product for your company needs.
List of products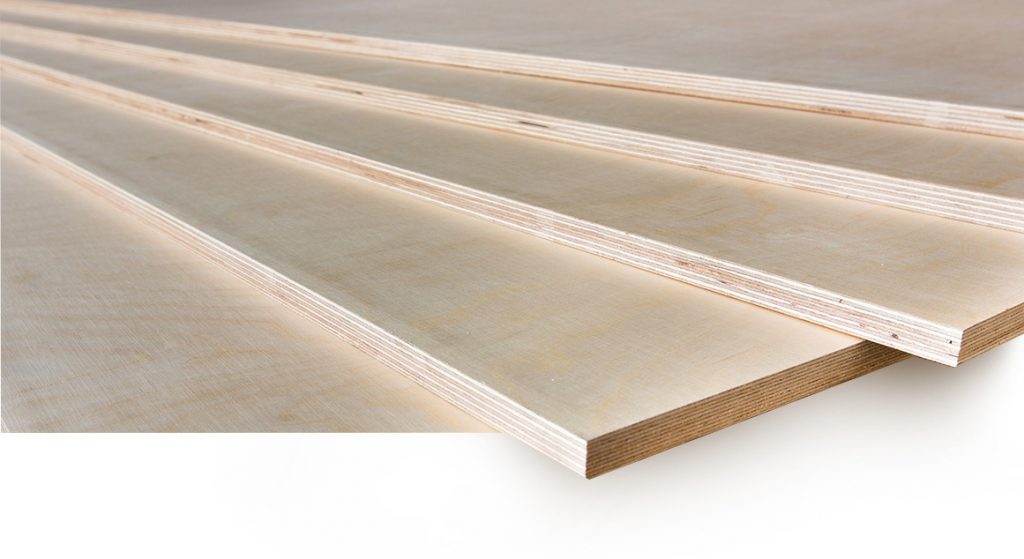 Waterproof Plywood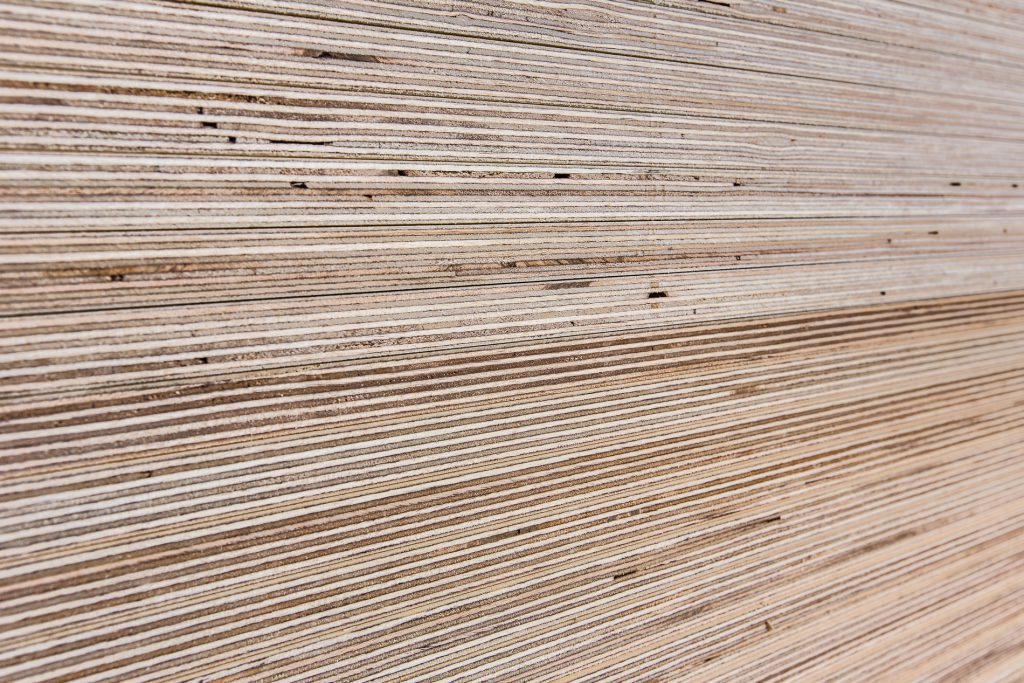 All our birch plywood is sanded on both sides and composed of 1,4 mm thick veneers by cross bonding. Face veneers can be both long grain and cross grain. Advantage of long grain, if it is laid with long age parallel to the span (perpendicular to supports), is so called "strong orientation" sheet of plywood has more plies with the grain running perpendicular to supports.
Plywood is glued with phenolic resin adhesive.
Formaldehyde emission level shall not exceed 0.2 mg HCHO/m2h, which meets the standard E1.
Panel sizes (mm)
1525×1525
1220×2440 / 2440×1220
1250×2500 / 2500×1250
1500×2500
1500×3000
1525×3050
1525×3340
1525×3660
1250×3050
1250×3340
1250×3660
2150×3050
2150×3340
2150×3850
2150×4000
Thicknesses (mm)
4, 6, 6.5, 8, 9, 12, 15, 18, 21, 24, 27, 30, 35, 40, 45, 50
Grades
B – The highest quality plywood, sanded, with no discoloration and external defects, for painting
BB – High-quality plywood, sanded, with only minor trim and healthy knots, varnishing and painting
CP – The standard quality plywood, sanded, larger defects, corrected insertions, more defects than in the class BB
WG – The lower grade plywood, larger defects, corrected insertions
C – The lowest grade plywood, uncut, holes and knots
Determined above quality grades affects only exterior veneer and do not affect the strength parameters of the plywood.
Application
furniture industry
boatbuilding
carpentry
automotive industry
construction
packaging industry
playgrounds
sport equipment
toys
Indoor and outdoor use.
Powrót